The pursuit of well-being.
For the enrichment of life.
The Frontier Grand Nishi-Shinjuku offers a refined setting in harmony with nature in the middle of a metropolis. Merging space and a range of facilities in pursuit of a new work-style age, this facility delivers the optimal package of time and experience available for use as you see fit. Take advantage of an office space that incorporates the creation of time for rejuvenation and opportunities for communication. The added value elicited by users will redefine the conventional thinking about spec fit-out offices.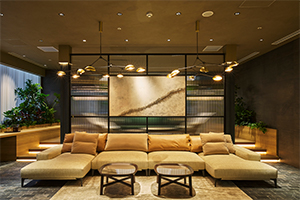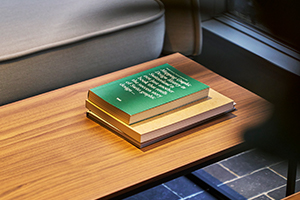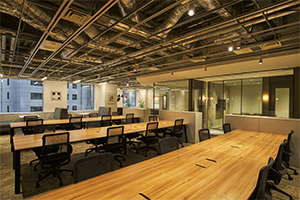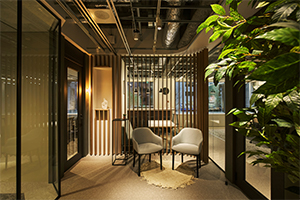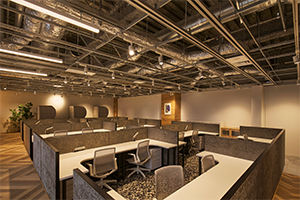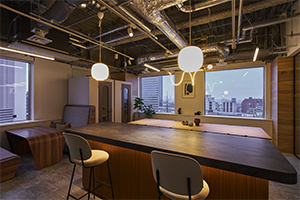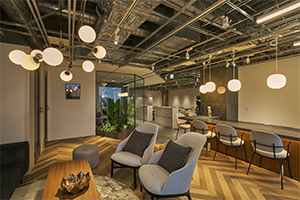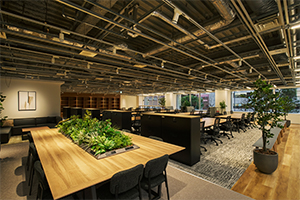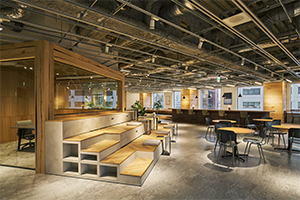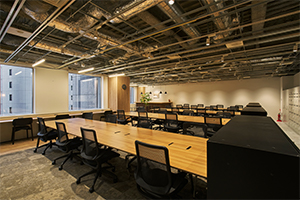 Total coordination of high-quality spaces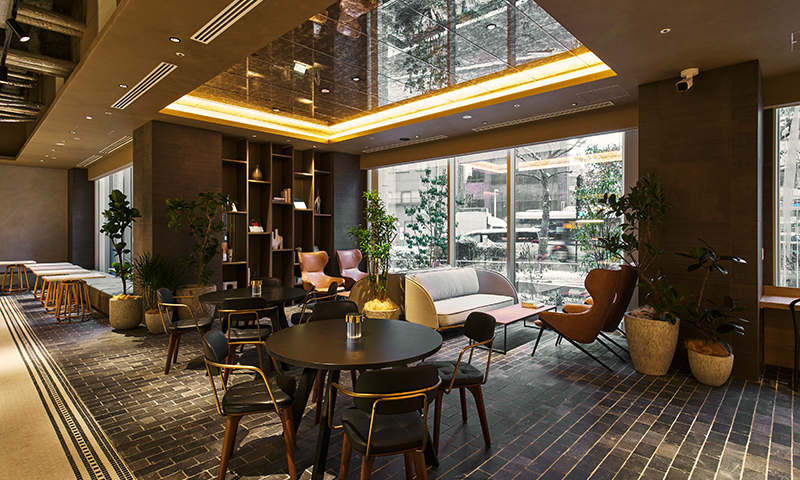 The Frontier Grand Nishi-Shinjuku is nestled in a rich natural environment despite being in the heart of the city. The interior design of the building has been rendered thematically consistent with nature to evoke this characteristic across every element of the facility. Open space has been produced thanks to an architectural emphasis on natural materials and materials that faithfully reproduce their textures. The layout and ceilings were brought to life by incorporating window-side views.
The quality of the space was further enhanced by focusing on intangible features and by introducing a sensor-based automatic lighting control system. In addition, environmentally friendly materials were comprehensively selected to achieve an environmentally friendly design.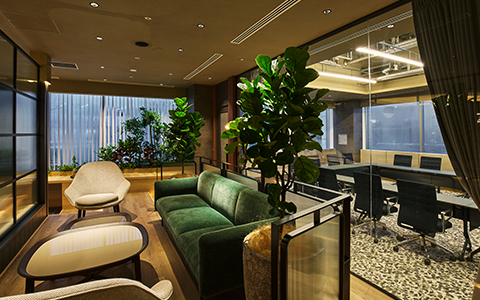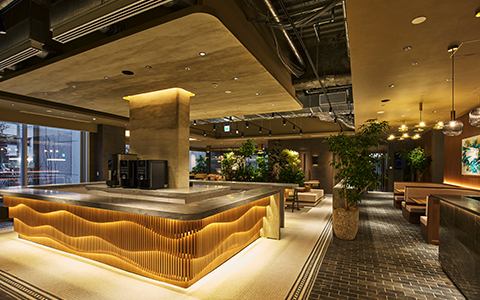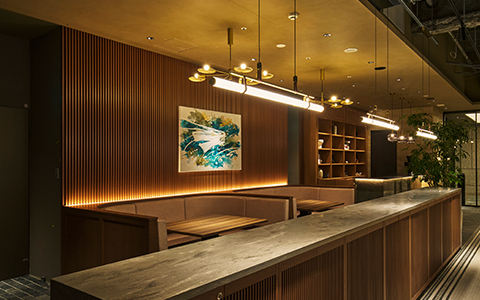 Offices that enrich the way we work and live
Office space

Meeting room

Business lounge

Café space

Yoga space

Gym space

Shower space

Golf studio

Rooftop terrace
*The rooftop terrace can only be used by Premium Floor tenants.
Shared facilities in the building
・Meeting room with a capacity of 16 or more persons ・Business lounge ・Café space ・Workout area ・Golf studio ・Shower space ・Rooftop terrace (for Premium Floor tenants only) ・1st floor bicycle parking (card security system) ・Pet feet-washing space ・Underground parking with 32 spaces (self-propelled, directly connected to the building, can accommodate larger vehicles)
Service in support of comfort
Community manager

The community manager creates new value for your office.
A community manager has been stationed by Reqree Inc. in the business lounge located on the first floor of the Frontier Grand Nishi-Shinjuku. A comfortable space is provided by the community manager with a welcoming smile and incomparable hospitality to everyone. In addition, events exclusively for tenants are periodically held to promote new communications and discoveries.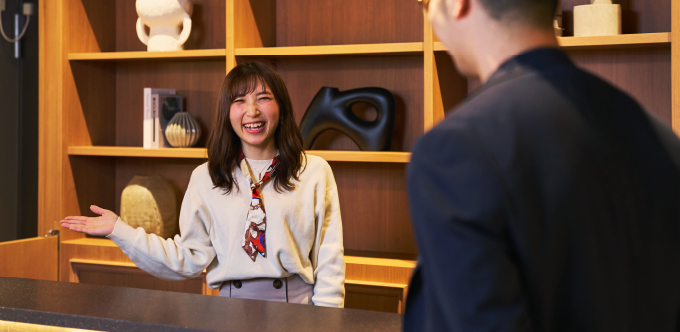 Reqree Inc.
The business lounge at the Frontier Grand Nishi-Shinjuku is operated by Reqree Inc. a company that produces and operates numerous shared offices and business lounges in office buildings. The community manager stationed by Reqree Inc. works to enhance user satisfaction and add color to people's work lives by providing heartfelt emotional value. Our incomparable hospitality is highly appreciated by our clients for the way in which it helps to earn their trust.
Added value
High-quality space for which the utmost attention to detail is paid

High-quality space created by a renowned design firm will motivate you in the performance of your daily work.

Workout area

The first underground floor houses a gym, yoga space, golf studio, and shower facilities. The area is naturally configured to promote better health and can also be used for recreation purposes.

Various events

Regularly scheduled events help participants try new activities and discover new interests.

Highly flexible approaches to working

You can use the space in your own office as well as a wealth of shared space to freely choose how you want to work in accordance with your objectives and mood.

Forming communities

By forming connections with people through events, we create communities that nurture opportunities for exchanging information and becoming inspired.

A rooftop terrace that can be used day and night

As a place to gaze upon Mt. Fuji during the day or Shinjuku at night, the rooftop terrace is perfect if you are looking for a change of pace. The rooftop terrace is only available to Premium Floor tenants.
Inquiries
03-5909-3357
Management company: Reqree Inc.